Sunshine Taylor - Dancer, 10/24/08, Dr. Ure **VIDEO**
Sent 11/14/08

Hi Vicky,

It's truly unbelievable. Tonight I went to our regular local Friday night swing dance and was so blown away by my ability to "pick up where I left off." Before I had the surgery with Dr. Ure I was able to dance a lot better than I was able to walk. Well, tonight, having not "really" danced, other than teaching 2 "close contact" Balboa dance classes with my husband where I'm pretty much connected to him as though I'm "his shirt," I got out on the dance floor and very carefully partner (swing) danced with all my dance buddies. NO one could believe it. You'd never know that I'd just had a hip resurf three weeks ago today.
Video
of Sunshine dancing at only two weeks post op!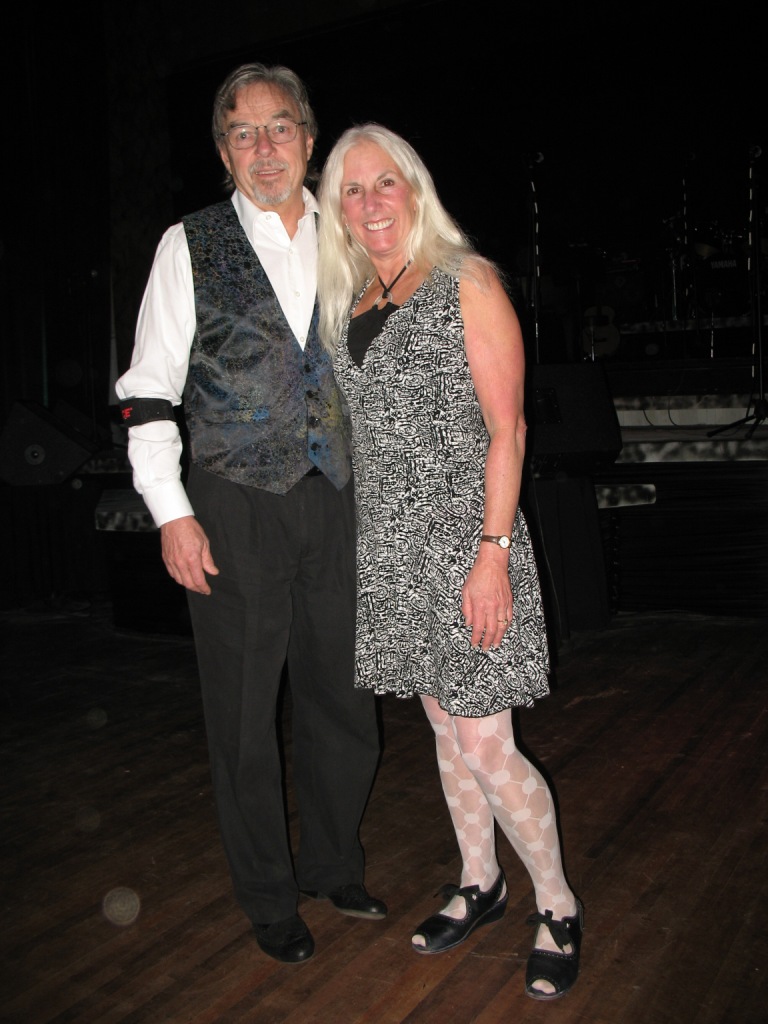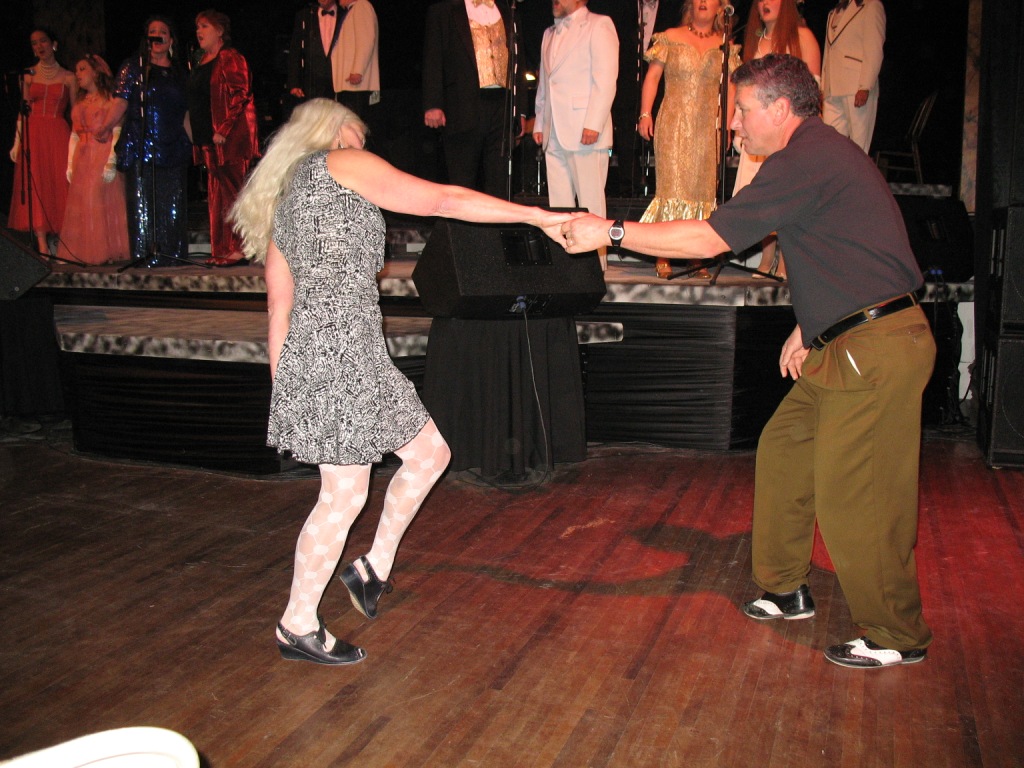 I found that many of the moves I did with my operated leg were like exercise and didn't feel at all stressful. Of course I was dancing up til the moment I had surgery so my muscles were use to the huge variety of moves that I was once again able to attain with no problem post-op.

We had a friend do a video. I'd love to send it to you so you could see it and possibly use it for your website.

I've been in the pool exercising my leg strides every day and trying to gain more mobility. But, I'll tell you, dancing was the best thing I've done since surgery. It felt so natural and I was totally able to control my movements so I wouldn't harm my wonderful new resurfed left hip.

I think Dr. Ure is an angel! He is a phenomenal surgeon, and person as well. He had me in the pool the day he discharged me from the hospital and wanted me to be as active as possible avoiding the three restricted/not allowed movements. I've been very careful and feel as though I've followed through with his instructions.

So how can I get this CD to you?

Life is so amazing!
Sunshine

Click to watch Taylor's 2 week post-op dance video

Posted 10/25/08

Just wanted to give you the latest update. I had my resurf yesterday, Friday, October 24, with Dr. Ure here in Mt Shasta at Mercy Hospital, overlooking the healing, gorgeous, Mt. Shasta — so close you feel like you could reach out and touch it. The operation was totally successful. He recognizded that I have a deformity in my hip (the socket being not totally developed from birth). The good news is because I was born with this issue, the other hip looks normal.

Here are the stats
Went into surgery at 11:30 a.m. Friday, Oct. 24, 2008
Surgery started at 12:35
Surgery took 1 1/2 hrs. for hip components (Biomet) and Dr.ainage tube to be installed, followed by closing the wound.
Arrival at Recovery Room was 2:15
Back to hospital room at 3:45 and boy was I hungry!
Saturday the 24th; 8:30 a.m. Dr. Ure cut tube from Dr.ainage leaving just enough tube to be able to inject 30cc of Markane into the healing tissue before completely removing the Dr.ain. He did this in order to give patients another 12 hrs. of pain relief. He's done this procedure for knees, but this was the first time he's tried it on hip resurfs. Dr. Ure returned to my room 1/2 hr. after injection and got me up walking with the walker. and then walking by myself just holding onto his hand.

I can't believe I'm now living the miraculous life of OTOS. Dr. Ure is absolutely amazing. He's so enthusiastic, bright, excited about his work and very optimistic about all cases he takes on. The nurses in his office as well as the nurses, P.T.s, and all other help at the hospital have been wonderful beyond words.

I know it's not all going to be roses. I have pain in the site of the surgery and my muscles in that area are sore too. The hardest part thus far is getting my left (operated side) leg off the bed. But, I've been determined and with the help of my husband and P.T's, I've carefully walked several times today, including a wheel chair ride followed by a walk by the pond and hospital trail. I also got a lesson on how to use crutches appropriately.

It's so hard to believe that it's over and all went well. I would certainly, in a heartbeat, recommend Dr. Ure for the hip-resurfacing surgery. He's done a large number of them, I think around 350-400. Not only is he an xlnt surgeon, but he's one heck of a nice guy. And the xtra added bonus is that you get to come to Mt. Shasta, a very special healing place, to have your surgery. I know my main problem will be taking it as slowly as I need to in order for the cement to set and the bone to grow. I really plan on listening to my body and not overdoing it.

Sure hope this info is useful and helpful for all those waiting to have the hip resurfacing procedure. I can already tell my life has forever been changed.

Good luck to you all!!
Sunshine

One day post op — Biomet —October 24, 2008; Mercy Medical Center, Mt. Shasta, CA.
Update March 20. 2010
Hi Vicky,
Here's a photo where I just finished planting tomato's a brief while ago. No problem squatting with my new hip! Much better squats than pre-op!! Another photo of Glenn and I seriously kicking it up doing Lindy Hop on my birthday. The band called "The Dixie Devils" played on my birthday, October 4, and dedicated the event to me. I was so honored.

Warmly,
Sunshine